Netflix has become a contender in the film world with their Netflix Original movies. Among the 1,500 Netflix original titles, there are some major fails (looking at you Father of the Year) and some true gems. If you're looking for a quality movie to stream (assuming you haven't exhausted the entire catalog by now), here are the 8 best Netflix Original Movies.
Drama, War | IMDb Rating: 7.4/10 | Rotten Tomatoes Rating: 97%
This dark and moving historical drama was nominated for several Academy Awards. Set in post-WWII Mississippi, Mudbound is a poignant exploration of poverty, racism, family, and hope. It will make you cry and cringe, but there's light at the end of the tunnel!
Comedy, Drama, Romance | IMDb Rating: 8.0/10 | Rotten Tomatoes Rating: 94%
Scarlett Johansson and Adam Driver star in this critically acclaimed drama that tells the story of a couple's tumultuous divorce. Laura Dern earned a Best Supporting Actress Oscar for her role. It's definitely a tearjerker with some unexpected moments of comedy.
Biography, Crime, Drama | IMDb Rating: 7.9/10 | Rotten Tomatoes Rating: 96%
There are tons of big names associated with this epic crime film. It was directed by Martin Scorsese and stars Robert De Niro, Al Pacino, and Joe Pesci. The 209-minute movie is everything you could want in a Scorsese gangster movie — and then some.
Animation, Adventure, Comedy | IMDb Rating: 8.2/10 | Rotten Tomatoes Rating: 94%
Klaus has all the makings of a rewatchable Christmas classic, and it's not just for the kids. The whole family will love this fresh retelling of the story of Santa Claus.
Action, Crime, Drama | IMDb Rating: 7.2/10 | Rotten Tomatoes Rating: 91%
We can never get enough Breaking Bad, especially loveable antihero Jesse Pinkman. This action-packed movie captures everything fans loved about the series and picks up where the finale left off.
Rom-Com | IMDB Rating: 6.8/10 | Rotten Tomatoes Rating: 89%
Always Be My Maybe of the best romcoms in recent times. Starring Ali Wong and Randall Park, this movie tells the story of childhood friends who reunite as adults — and all the drama and feels that come along with it.
---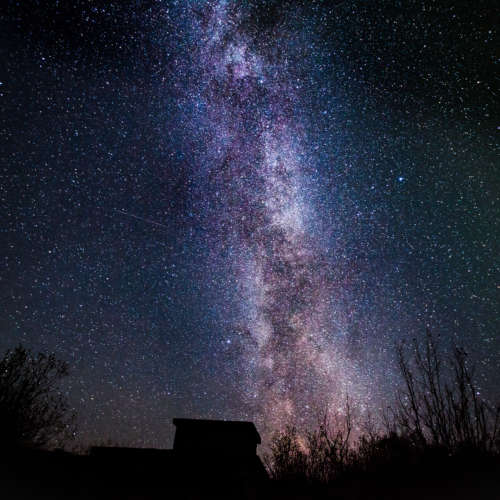 Find the Best Places for Stargazing
Wanna get out of the house? View our list of the best places for stargazing.
Find the Best Places to Go Stargazing
---
Drama | IMDb Rating: 6.8/10 | Rotten Tomatoes Rating: 72%
To the Bone is another dark and emotional movie that manages to be somewhat funny in spite of its heavy subject matter. Lily Collins stars as a young woman attempting to recover from anorexia, and the ups-and-downs of her recovery journey.
Horror, Sci-Fi | IMDb Rating: 6.6/10 | Rotten Tomatoes Rating: 63%
Birdbox was of the most-memed movies of 2018 and a solid sci-fi horror film. With a star-studded lineup including Sandra Bullock, Sarah Paulson, and John Malkovich, Birdbox is an exciting ride from start-to-finish. Birdbox is perfect for fans of the post-apocalyptic genre and anyone who relates to the struggle of remembering to always keep their face-covering close at hand.
Featured Image Credit: El Camino Netflix