Dubai is a city that's perfect for families, offering a wide range of activities that cater to all ages. Whether you're looking for adventure, entertainment, or relaxation, Dubai has something for everyone. In this guide, we'll explore the seven best things to do with family in Dubai, from visiting the world's largest aquarium to spending a day at the beach. These activities are guaranteed to create lasting memories for you and your family.
Go through the Dubai Aquarium and Underwater Zoo
The Dubai Aquarium & Underwater Zoo serves as a fantastic site that gives tourists a look into the realm of aquatic life. With a giant tank holding millions of liters of fresh water along with tens of thousands of aquatic creatures, like sharks, and rays, as well as other exotic marine life, it constitutes one of the biggest indoor aquariums in the entire world.
The aquarium also has interactive displays, such as a transparent bottom boat cruise as well as an immersive virtual scuba dive. For people of all ages, it's an educational and fascinating event.
Take in the fresh air at the Dubai Miracle Garden
The Dubai Miracle Garden provides a breathtaking exhibition of floral craftsmanship that is certainly an absolute treat for your eyes. More than 45 million flowers are displayed in the park, which also includes an A380, peacocks, and heart-shaped arches.
Guests may wander around the garden's numerous pathways while taking in the views and fragrances of the blooms, making it a must-see destination for nature enthusiasts.
Have some fun in the Dubai Parks and Resorts
This entertainment hub is devoted to a number of theme parks, each of which provides a distinctive experience. For families with small children, Legoland Dubai has a number of attractions and thrills centered around LEGO. Hollywood-inspired Motiongate Dubai has a variety of amusements and rides themed around well-known motion pictures.
The different theme parks may easily keep visitors entertained for a full day as they explore.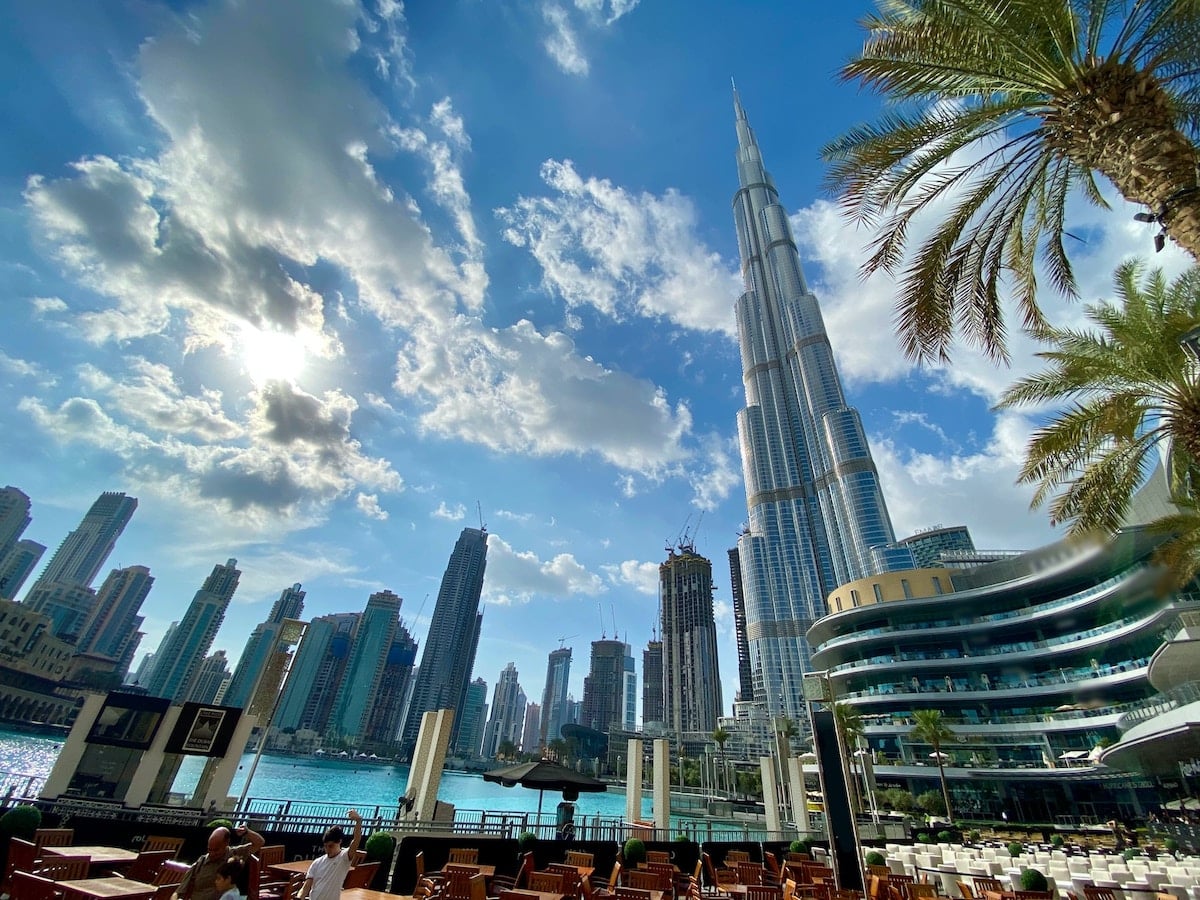 Have an adventure through a Dubai desert safari
Desert Safari Dubai happens to be one of many well-liked Dubai attractions and something that every traveler to the city should do. Visitors may participate in the exhilarating activity of "dune bashing," which involves a thrilling journey across sand dunes on a 4×4. Another well-liked pastime is camel riding, which allows guests to ride a camel along the sand dunes.
In addition to entertainment like belly dancing or fire spectacles, the desert safari features an authentic Emirati meal. A dawn or dusk safari offers a singular and beautiful perspective of the arid terrain and is another option open to visitors.
Appreciate the lights at the Dubai Garden Glow
The Dubai Garden Glow is a captivating attraction that presents an exquisite display of hues and bright lights. In addition to a large lit teddy bear, the garden has millions of LEDs organized in different forms and patterns. The various walkways throughout the garden allow visitors to stroll while taking in the captivating vistas.
A trampoline playground, ice skating area, and virtual reality park are among the many attractions accessible within the garden. It's the ideal family evening pastime and is guaranteed to astound everyone.
Chill out and relax at the beaches of Dubai And Dubai Marina
The beaches in Dubai are among the most stunning in the world, making each day on the beach the ideal family excursion. The Jumeirah Beach Park, one of Dubai's most well-liked beaches, provides guests with a number of amenities. It's a great place for a family outing because it has a sizable play area for kids, picnic spots, and barbeque pits. Kite Beach is another well-liked choice as it provides a variety of beach sporting activities, such as volleyball, soccer, or boating. Going to the beach is a terrific place for a family's meal because it includes a variety of restaurants.
Dubai Marina is one of the best popular places to hang out with friends and family. There are plenty of luxury yacht rentals in Dubai available for partying and relaxing. So, if you have a decent budget, why not try something new and unique? 
Climb the Dubai Frame
A one-of-a-kind attraction, The Dubai Frame provides a breathtaking perspective of the city's silhouette on the horizon. A wide glass bridge joins the Dubai Frame's two towers, which are connected by the 150-meter-tall structure that is shaped like a picture frame. Visitors may use the elevator to ascend the tower to take in the expansive views over the city.
There is also an exhibition that chronicles Dubai's heritage and quick expansion. The Dubai Frame is a fantastic family experience and a wonderful opportunity to discover more about Dubai's culture and history while taking in breathtaking vistas.
Image Credit: Photo by Wael Hneini on Unsplash