Since one of the more popular hobbies people are picking up during these times at home is baking, we put together a list of some must-try easy brownie recipes because who doesn't love a fudgy, chocolatey brownie when they're stressed?
With 12,000 ratings and over 9,000 reviews, I don't think you can go wrong with this homemade brownie recipe. They melt in your mouth and you don't even have to add the frosting that is in the recipe. They are a perfect balance between cakey and dense fudge brownies.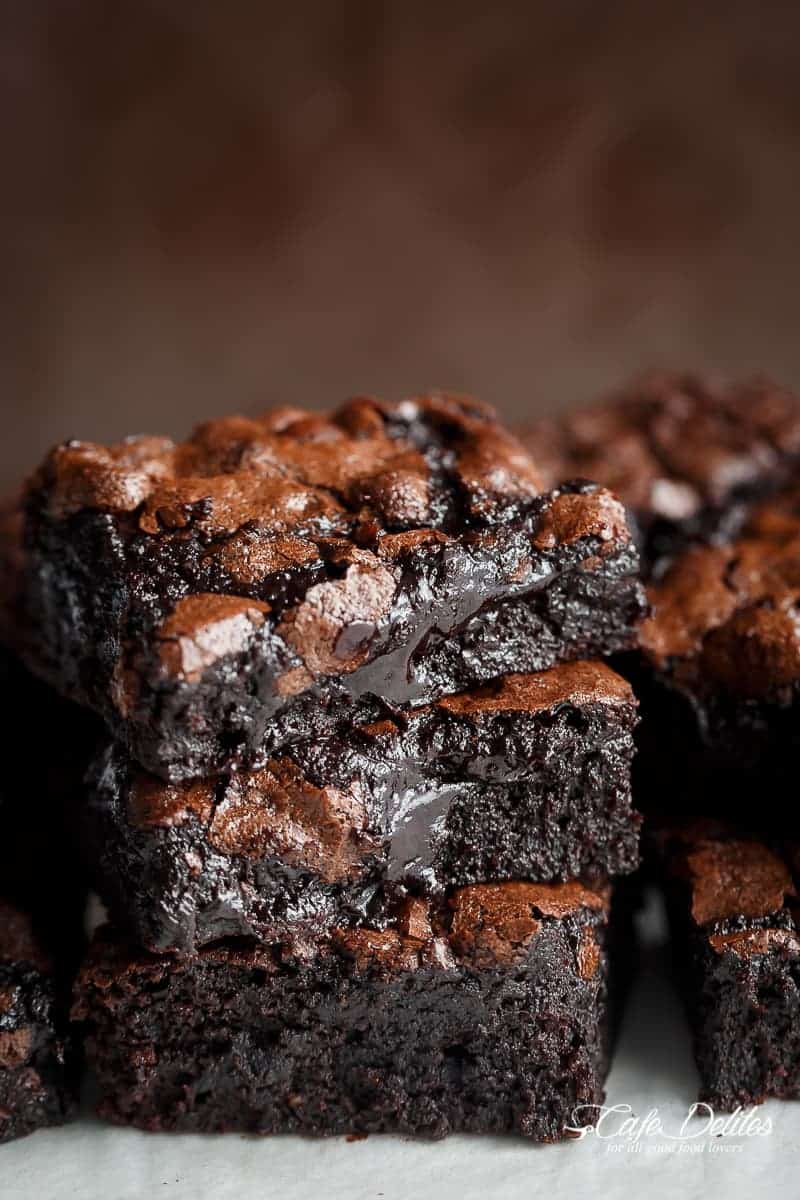 Using just one bowl you can make these delicious fudgy brownies. The secret ingredient? Just a little bit of oil, it makes these super moist and you still get that crispy top crust. Make sure to also melt the butter completely before adding it in.
These Cocoa Brownies come from none other than Food Networks Alton Brown. You most likely have all of the ingredients for this easy brownie recipe sitting in your pantry. Based on the raving reviews, these are also a perfect balance of fudgy and cakey.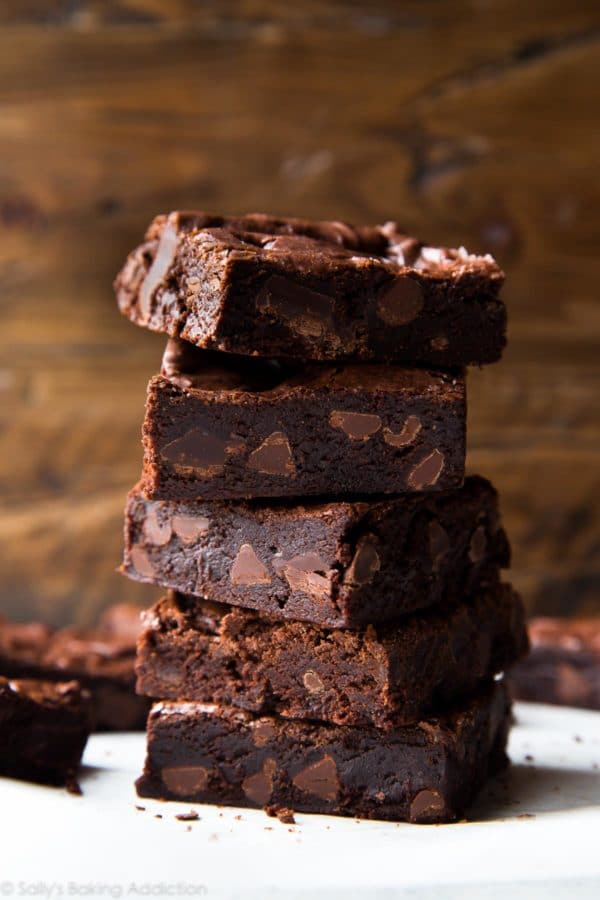 These fudgy homemade brownies leave out one key ingredient that most others have, baking soda. The reason for that is because these brownies have a much dense, fudgy, thick texture and baking soda would make it too cakey. We, personally, would add in the optional chocolate chips to give them a little extra texture.
This homemade easy brownie recipe doesn't use much flour which is why they come out super rich and gooey. It has been around for over 30 years so you know it has to be good. You can add nuts or chocolate chips to these as well for some added crunch.