A wedding is probably the most important part of a person's life. It is the event where one enters a new phase and begins a new journey. This new journey brings along new joy, adventures, and responsibilities. The occasion of the wedding itself is very special. The already auspicious event is made even better by the presence of their friends and family. They share with each other stories and incidents and bring gifts that stay etched in the memories of the marrying couple. Gifts are given sheer importance in our society when we talk about occasions like marriages, birthdays, and anniversaries. It can be tough trying to decide what to gift to your friends or family members who are getting married. To make that a bit easier, here are 5 gift ideas you should consider regarding any newlywed couple.
Subscription Box Gifts
Why settle for just one gift when you can give many? The more the merrier, after all. A lot of people are not familiar with the amazing concept of subscription boxes. You can subscribe to various outlets that send out boxes full of things every month as long as you stay subscribed. They come in many types and themes along with different products. For food, there is TryTheWorld.com where they deliver different food from different countries every month. This is perfect for couples who are food lovers. If they like reading books you can gift them a subscription to BookOfTheMonth.com. You can even choose the number and the genres of the books you want to receive. There is BlueApron.com that brings along new recipes, ingredients, and tutorials every month. There is no shortage of such services and you can easily look up exactly what you want that the receivers would like.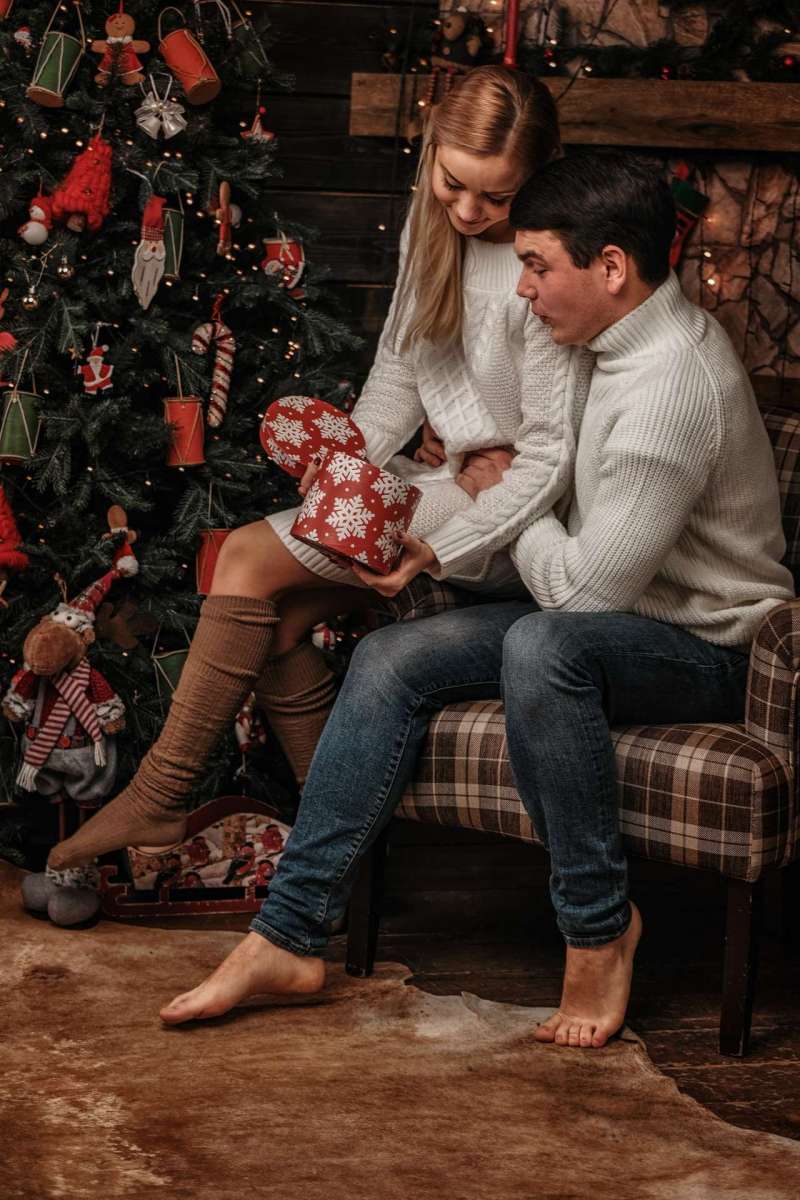 T-Shirts for Couples
Clothing is permanent in a human's life. That is why many people decide to buy clothes as gifts. As we wear clothes daily, good clothing can be useful as well as memorable. When we are talking about newlywed couples, we can't just give them any casual clothes. They do not give off a good impression. Instead, you can choose clothes that are specially designed for couples. There are numerous amazing couple t-shirt ideas available on topranked.in. There is a set of two shirts of the respective genders of the couple. They have wordings or graphics that match each other and usually describe the couple's love for each other. Not only do the designs look good but they also help the couple stand out in public. 
Video Messages From Their Favorite Celebrities
Everyone has a famous celebrity or public figure they adore and look up to. Having an interaction with that figure can make one's day and stay in their memories as a beloved moment. That has been made easier thanks to the inception of Cameo. Cameo is a video platform where you can pay celebrities to send you personalized video messages. You can pay for their favorite celebrity to congratulate them for their marriage along with any message. More than 30k celebrities are on Cameo ranging from singers to actors and wrestlers.
Baby Care and Toys & Clothes
Marriage is a major event in a person's life. The next step in marriage is even bigger and that is having a baby, leading to a complete family. Hence, it is a great idea to give a couple something that will help them in taking care of their baby or babies. It includes items like pacifiers, diapers, skin care1 items, etc. Packages of baby soaps and powders are a good gift idea as well. You can also buy toys, walkers, and cribs that help a baby grow while having fun. Baby clothing and accessories are an even better option as there are many choices like dresses, vests, mittens, sheets, towels, blankets, etc.
There are many accessories that you can customize according to who you want to give them to. Talking about married couples, the first basic thing that comes to mind is photo frames. But there are better and more impressive options in form of home decor. It includes custom bed sheets, blankets, pillow covers, towels, and even photo calendars. You can even buy them a personalized wallpaper. Candles and crockery are two more options you can consider for customization. 
Everyone loves receiving gifts. They love it even more if the gift is something they can use and something they can remember. Selecting a gift is a tough chore for many. Especially when it is to be given to a married couple. The 5 ideas presented here are some of the best options you could possibly pick from. Not only will they be useful but also add more to the amazing experience that a wedding is. You can pick one or even more out of these five gifts and make sure your married friend remembers the gift and you for a long time.
Featured Image Credit: Pixabay