As if we didn't spend enough time on our phones before the quarantine, we're all glued to our cells now more than ever. With all that time on our phones, it can be hard sometimes to find something that really helps pass the time. Luckily, there are plenty of free game apps that are so addicting you can easily spend hours playing on your phone.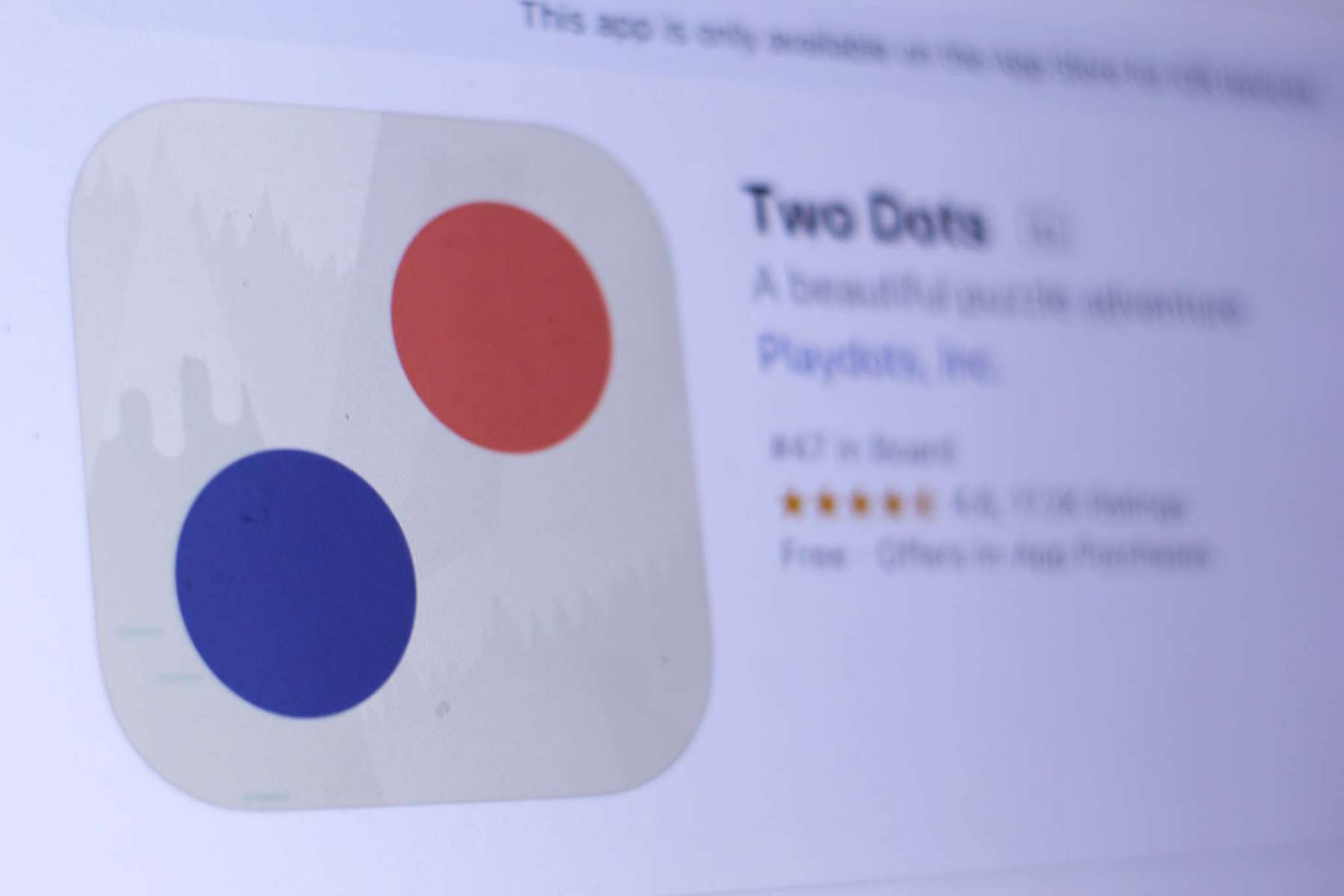 Two Dots
Available in the App Store and Google Play.
This game has been on addictive game lists for years! If you haven't played it yet, you should see what all the hype is about. It is easy for beginners to pick it up and will keep you entertained for hours, as this initially simple game gradually becomes one of strategy and foresight.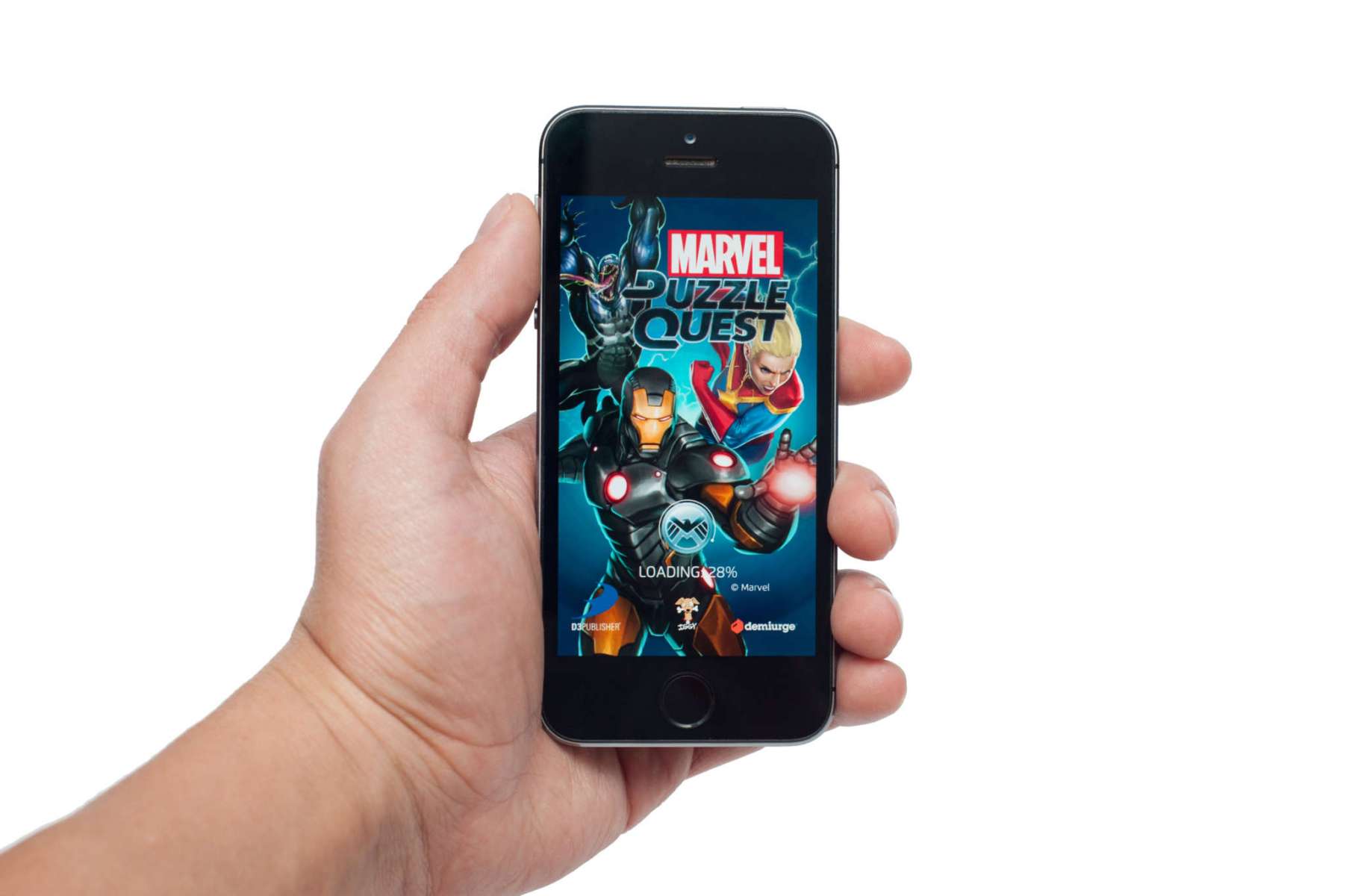 Marvel Puzzle Quest
Available in the App Store and Google Play.
No game app list would be complete without a Candy Crush-style game included. Marvel Puzzle Quest takes the classic gameplay of games like Bejeweled and adds in the incredible powers and abilities of characters from the Marvel universe. It has been around for years and has built up quite a catalog of available characters but is still built to be friendly to new players and help them establish their roster. Best yet, Marvel Puzzle Quest is one of the easiest and most fun games to play without spending any money.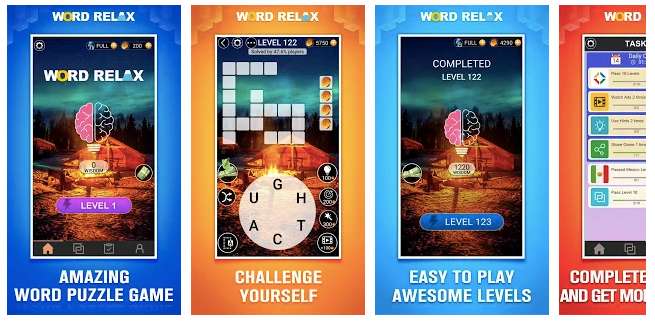 Word Relax
Available in the App Store and Google Play.
If you've been looking for a game that would pay you to play and keep your mind sharp, Word Relax is what you've been looking for. This game is very easy to get stuck on as you complete puzzle after puzzle unscrambling letters and creating as many words as you can. The more you play, the more you can earn, as the game pays you for playing over time! It's a win-win.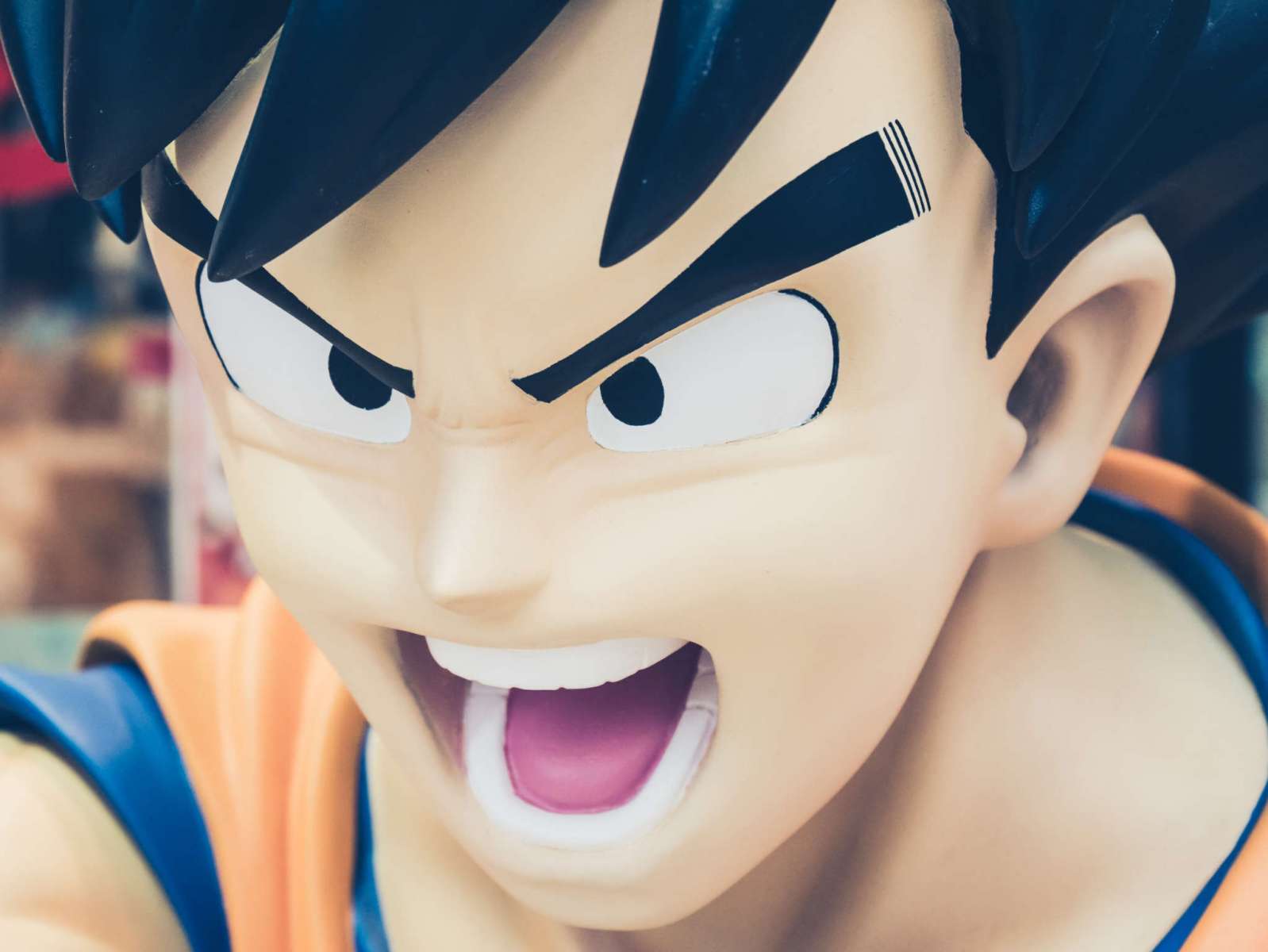 Dragon Ball Z
Dokkan Battle available in the App Store and Google Play.
Legends available in the App Store and Google Play.
Though there are games from just about every TV show or movie franchise, Dragon Ball Z stands alone as one that has several successful game titles that have been running for years. If you love the world of DBZ, two of their most successful free game app titles are great for any style of gamer. Dragon Ball Dokkan Battle is a puzzle style game where you build and awaken your roster to complete a wide array of missions and is almost entirely a single person game with no direct co-op options. Dragon Ball Legends is a more graphically stimulating and interactive game where you control the action. In Legends, you can play against your friends in PVP or collaborate in their new co-op system.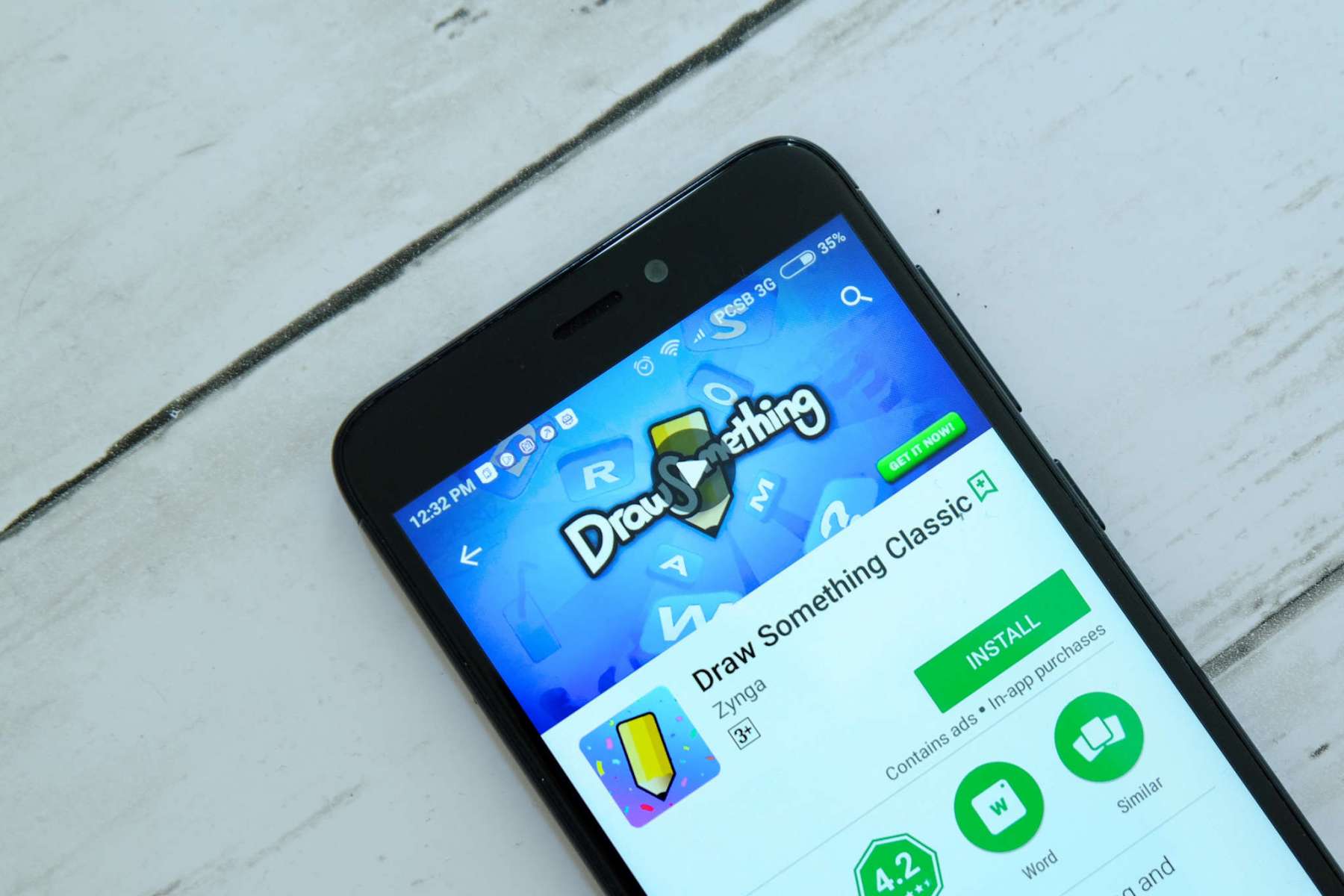 Draw Something
Available in the App Store or Google Play.
The game night classic Pictionary comes to mobile devices in the form of, Draw Something. Play with your friends or random opponents to see if you can draw and guess the topics from each round. Challenge your inner artist and put your imagination to the test as you make your way through the game. See how much better your drawing can get after a few hours, you might surprise yourself.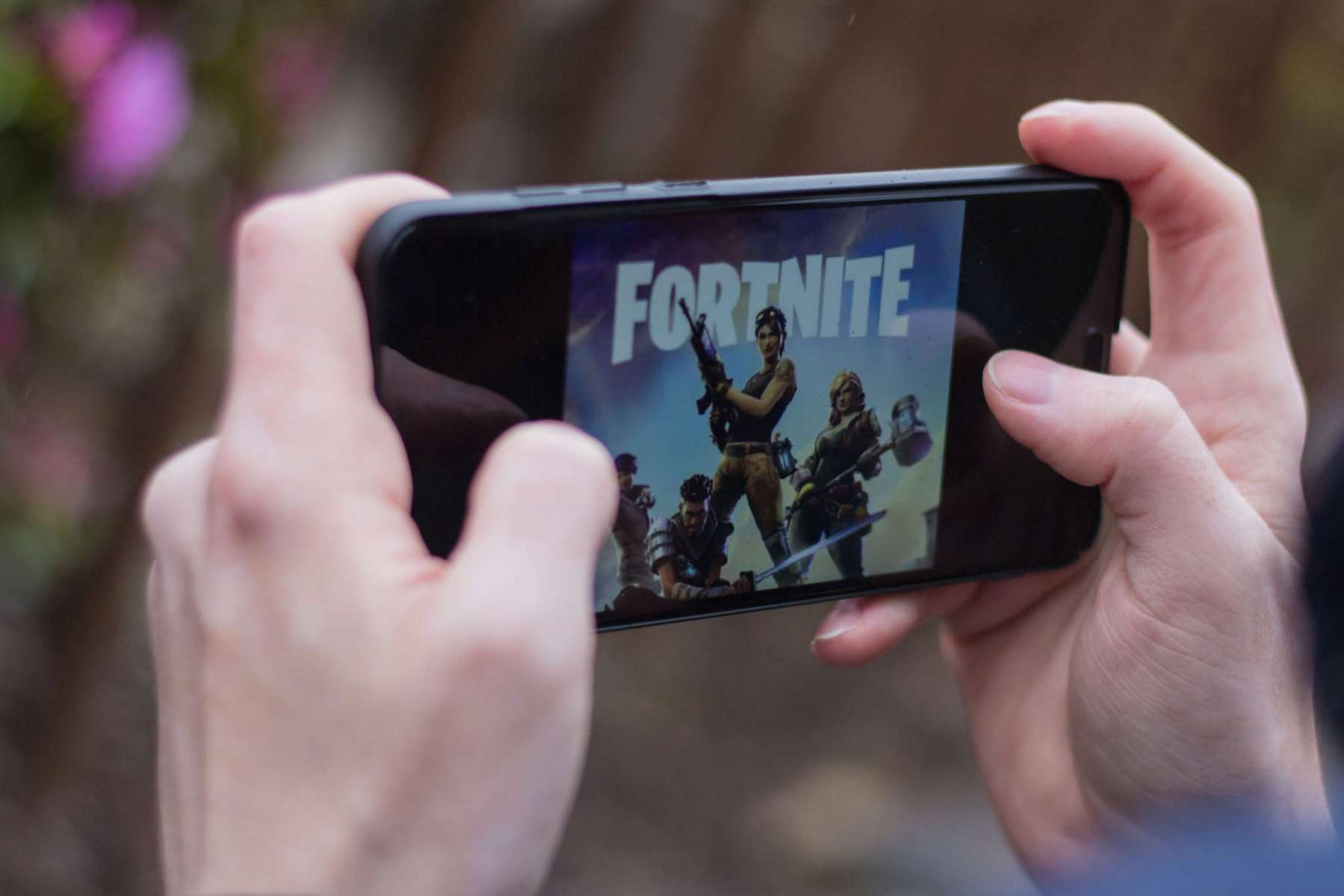 Fortnite
Available in the App Store.
The PC and console favorite is now available on mobile devices. It takes a few extra steps to install but we've got you covered with this guide to download Fortnite on your phone. Once you have the game installed and running, you'll have no problem spending hours with this first-person shooter and fun skin accessories like the Catwoman pickaxe.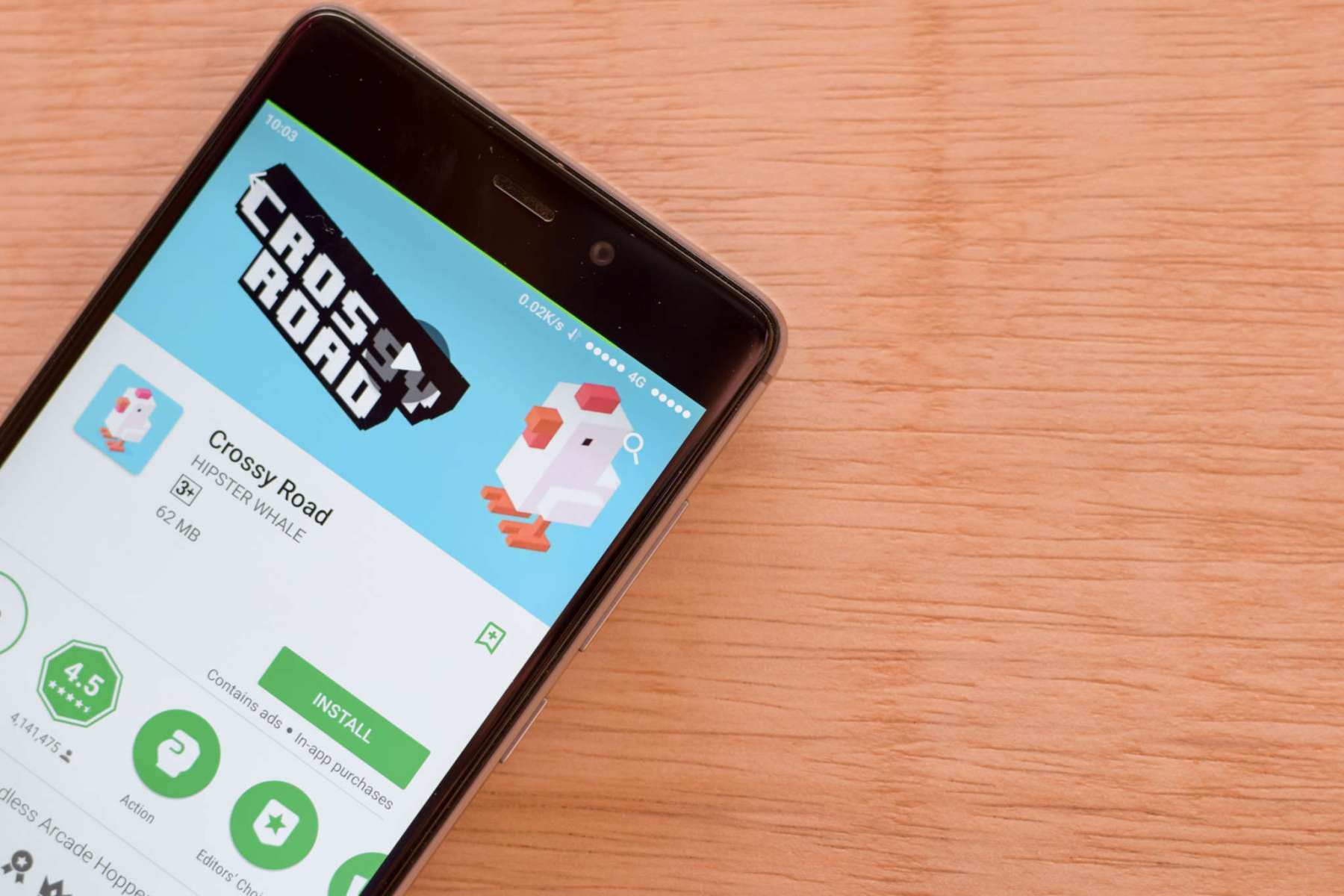 Crossy Road
Available in the App Store or Google Play.
If you've played games growing up, there's a good chance you played Frogger once or twice in your day. Crossy Road takes that same concept and created a never-ending challenge that becomes more addicting the more you play it.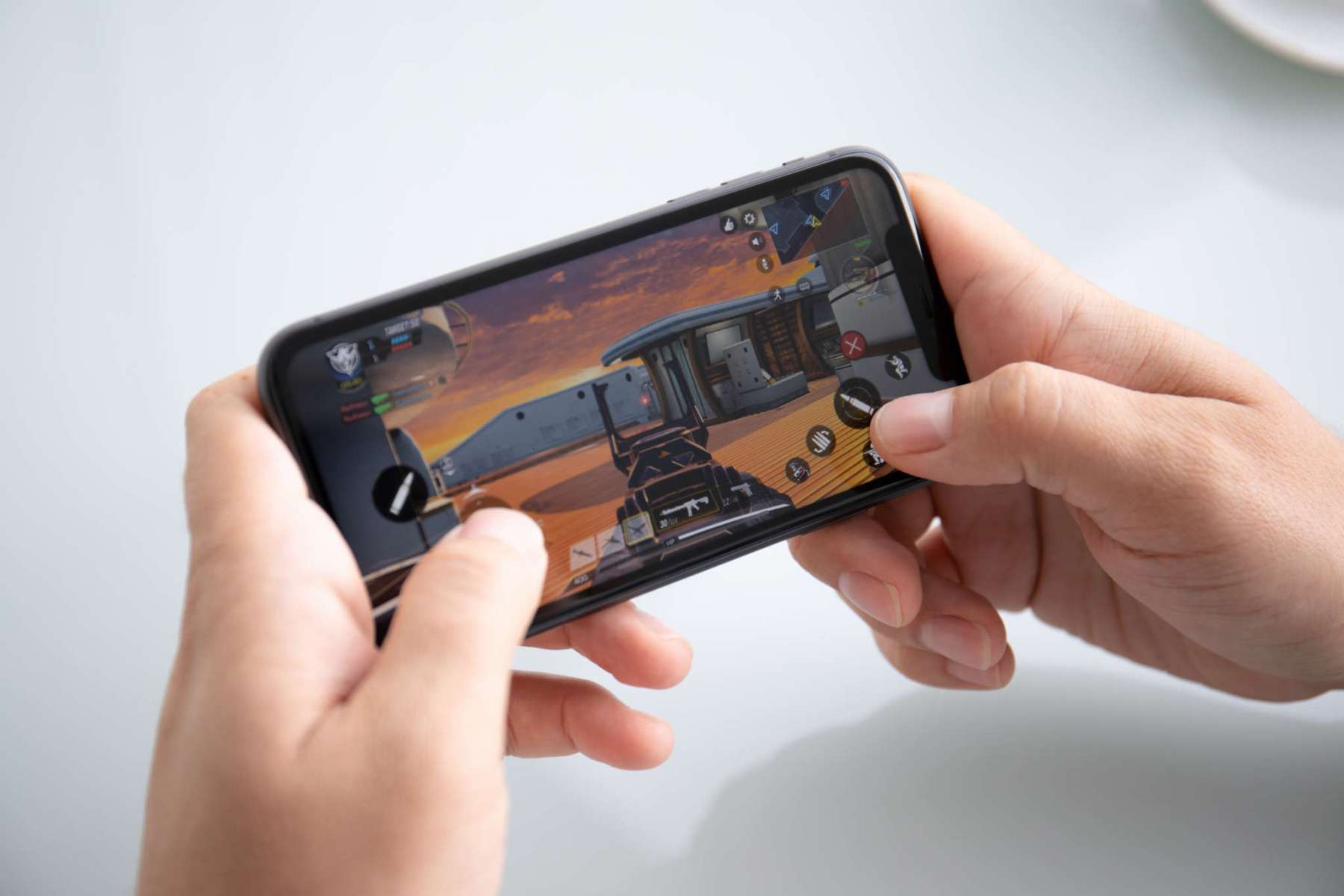 Call Of Duty
Available in the App Store and Google Play.
Every once in a while, a game will come out that captures the hearts and minds of gamers of all ages. One of those games is the Call Of Duty franchise. For those of us who love Call Of Duty, you can now play it on the go, or anywhere you have your smartphone. If you have reservations about playing a game as awesome as Call Of Duty on your phone, don't worry. It is perfectly designed to make the mobile player experience as seamless as its console and PC counterparts.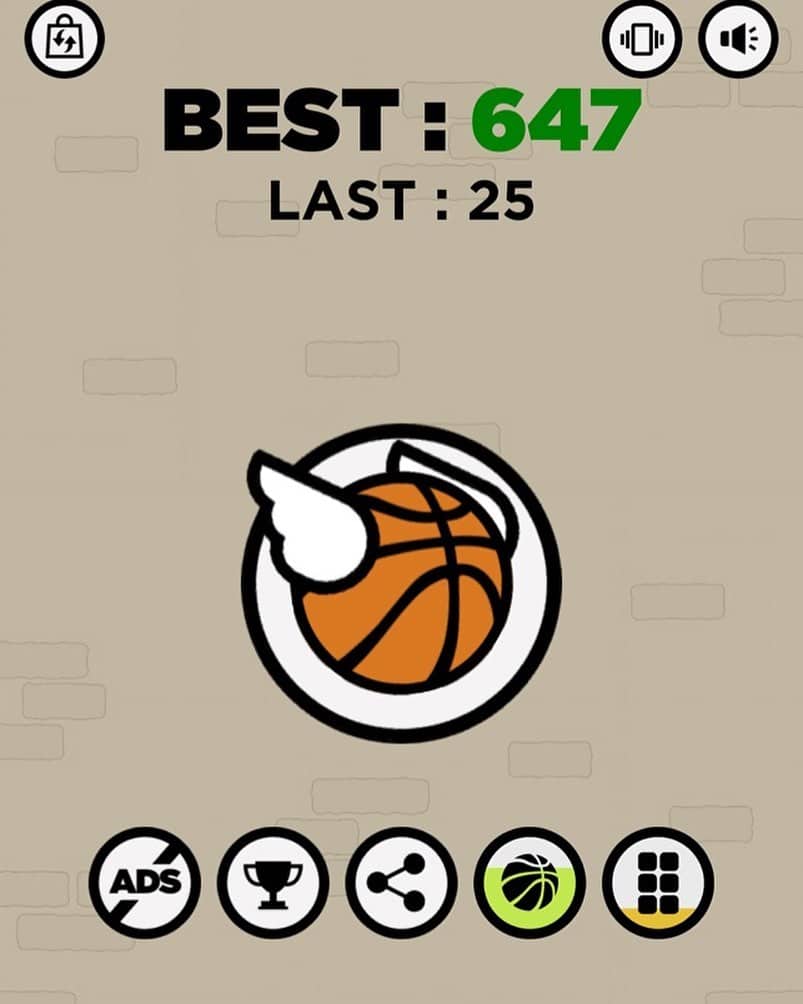 Flappy Dunk
Available in the App Store and Google Play.
When Flappy Bird came out, it was an instant classic. The graphics and gameplay kept many of us busy for hours. Flappy Dunk takes all those same addicting elements and added everyone's favorite basketball play, The Dunk! Make your way through the game by flapping in each dunk in a series of progressively harder challenges.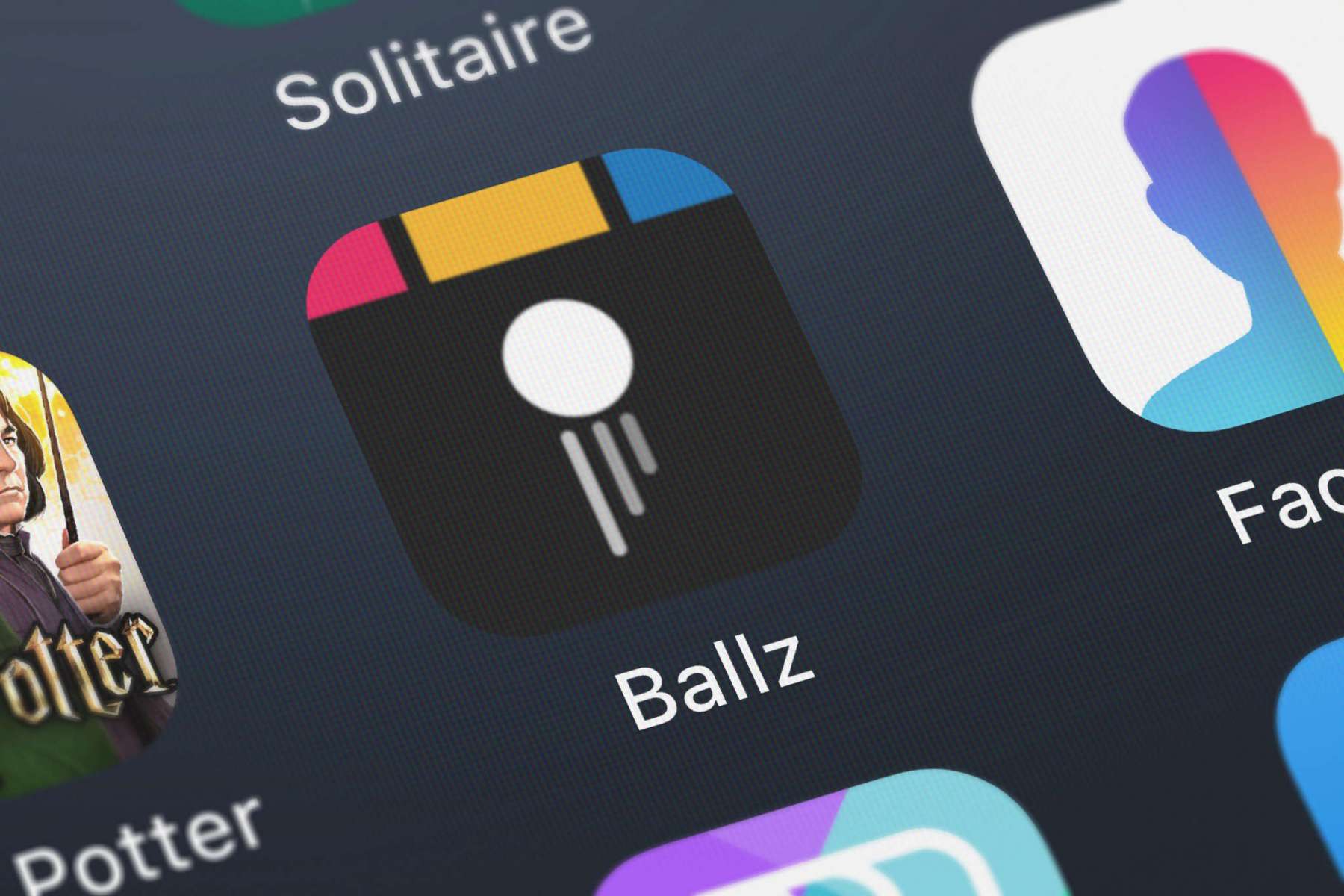 Ballz
Available in the App Store and Google Play.
Ballz is as mesmerizing as it is challenging and fun to play. Taking inspiration from the classic arcade game Breakout, the idea of the game is to send a series of balls to blockade of blocks and hit them the designated number of times. You'll get hooked spending hours solving the geometric puzzles in each level, going ballz to the walls for this free game app.
Bonus game Last Pirate: Island Survival
Available in the App Store and Google Play.

Last Pirate: Island Survival offer a unique and engaging experience for players who enjoy survival and adventure games. The premise of being a pirate who must navigate a dangerous and treacherous world to survive and save their loved one is sure to appeal to those who love a good challenge. The game offers a range of activities to keep players engaged, such as crafting barricades, hunting for food, and searching for hidden treasures. The danger of nightfall adds an additional layer of excitement, as players must be vigilant in order to avoid being hunted by evil creatures.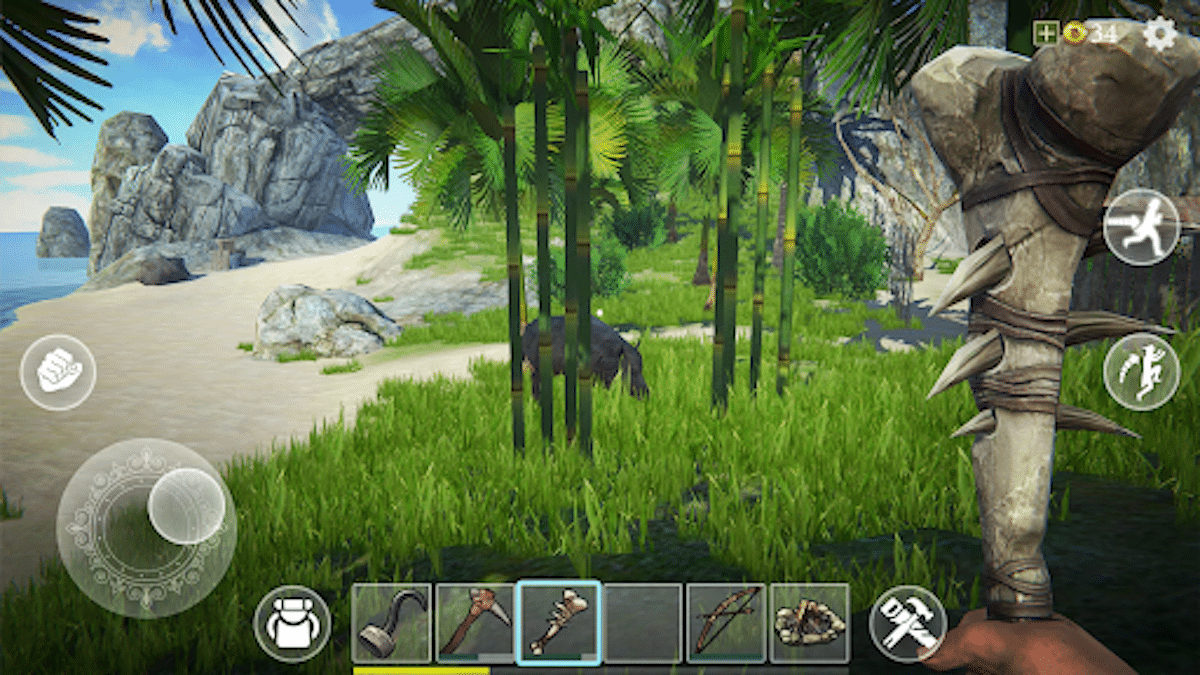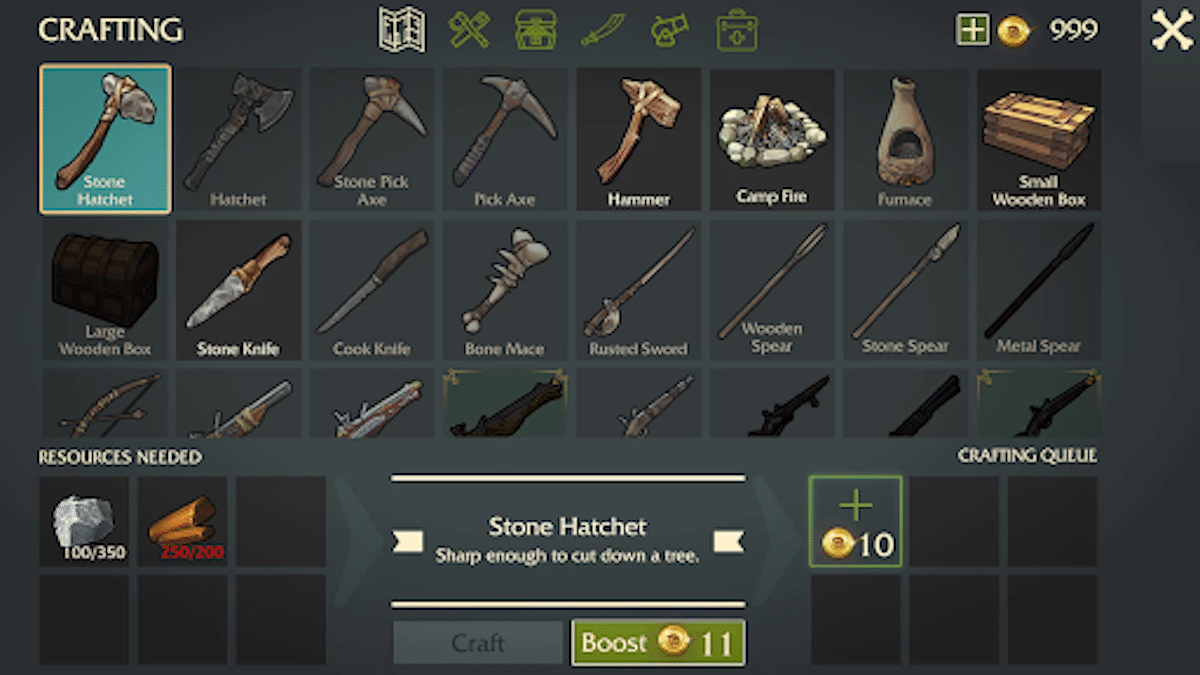 Additionally, the fact that the game is in Early Access and under active development means that players can expect new content and features to be added in the future, which may attract those who enjoy following processes of games modeling. Overall, players who are looking for a thrilling and challenging survival game with a pirate theme should find this game appealing.